SMALL GROUP. BIG EXPERIENCE.
Our guides here at FNQ Nature Tours are passionate about delivering quality interpretation, not just guiding tours. Interpretation is a means of communicating ideas and feelings which help people enrich their understanding and appreciation of their world, and their role within it.
JAMES
Owner & Nature Guide
Inspired by the rich natural beauty of Australia, James established FNQ Nature tours in 2016. The beginning of a dream, creating unforgettable and life-changing connections with the natural world and inspiring the preservation and support of native flora and fauna through responsible eco-tourism.
With 14 years of field experience leading safaris in Australia, James provides every tour with his exceptional knowledge of the region's ecology which in turn, provides an outstanding customer experience.   
James has an endless passion for the environment and all things wild, especially birdwatching and nature photography. Join James on one of our scheduled 4 Day Nature, Wildlife and Conservation Safaris.
KELVIN
NATURE GUIDE
Home for Kelvin Marshall is North Queensland but over the course of 20 years, Kelvin has travelled extensively overseas with a special focus on South East Asia, Africa and Europe.  He has been very fortunate to photograph some of the last remaining wilderness regions throughout S.E. Asia where it has given him the opportunity both to view and photography the diverse, unique and rare species of the flora and fauna of these sensitive areas.
Kelvin's life-long fascination and empathy with the natural world is immediately apparent from the photos he takes, many of which have won awards and appear regularly in international magazines and publications. His extensive knowledge and enthusiasm along with experience in the field will make all the difference to your success and enjoyment on tour.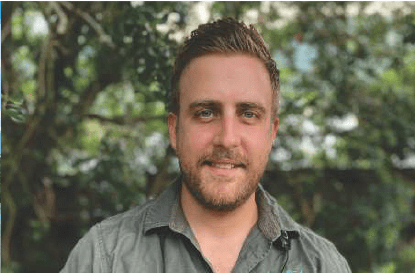 MATT
NATURE GUIDE
In 2009 Matt moved to Far North Queensland as he developed his professional captive animal career. Focusing on Reptiles, Matt's passion for Crocodiles and venomous snakes' sky rocketed as he learned firsthand the complexities of such misunderstood creatures. Matt has since shifted his career to Tour Guiding, an opportunity where he can share his 'Backyard' with people from all over the world.
You can find Matt trekking, cruising and climbing his way through some of the most unique natural places in the world as he attempts to find some of the world's most fascinating creatures.
The Backstory Matt and Andre embarked on their inaugural "Big Year" challenge in 2019. Their goal was to learn more about the birds of North Queensland, have fun and of course WIN!! The aim of the competition is to sight as many birds within Queensland as possible,...
read more
READ OUR FAQS FOR MORE
INFO ABOUT OUR EPIC TOURS