SMALL GROUP. BIG EXPERIENCE.
BIRDWATCHING / WILDLIFE PHOTOGRAPHY
PRIVATE TOUR | FULL DAY
DEPARTS: CAIRNS, NORTHERN BEACHES, AND PORT DOUGLAS
FROM $1,150* AUD
For travellers with a primary desire to engage with local wildlife in the wild, we encourage our exclusive and overnight experiences. These sample tours are 100% private to share with your family and friends only. If you're a birdwatcher, nature photographer, wildlife enthusiast or a family searching for a fun and educational day in the wild, this option is for you!
SMALL GROUPS
Our group sizes are a minimum of two and a maximum of seven guests. This allows our guides the freedom to focus and cater to our guest's personal interests. Our goal is to create the best visitor experience for our valued customers.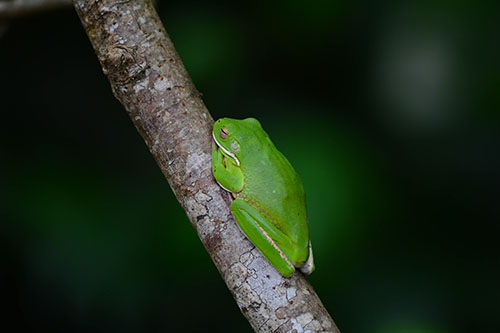 WILDLIFE FOCUS
Our tours have a major focus on observing and photographing wildlife. We are proud to be active ambassadors for the wonderful creatures that call Far North Queensland home. It's not uncommon for us to observe a Southern Cassowary, Tree Kangaroo and Platypus on a single tour!
OUR SERVICE
Our level of service is incomparable to other operators because FNQ Nature Tours understands the priceless value of memorable experiences. Our unforgettable tours are captivating, genuine and authentic. Our team will go above and beyond to ensure that your journey is unsurpassed.
MORE TIME IN NATURE
The trails and boardwalks we access are the longest and most immersive compared with other commercial operators. In addition, many of our nature viewing locations are on private land or reserves for complete exclusivity. This increases the opportunities for our guests to observe wildlife in the wild.
READ OUR FAQS FOR MORE
INFO ABOUT OUR EPIC TOURS